Fairmont, Nebraska - Sometimes it takes a village to bring fiber to the local public library.
Bringing Fiber to the Fairmont Public Library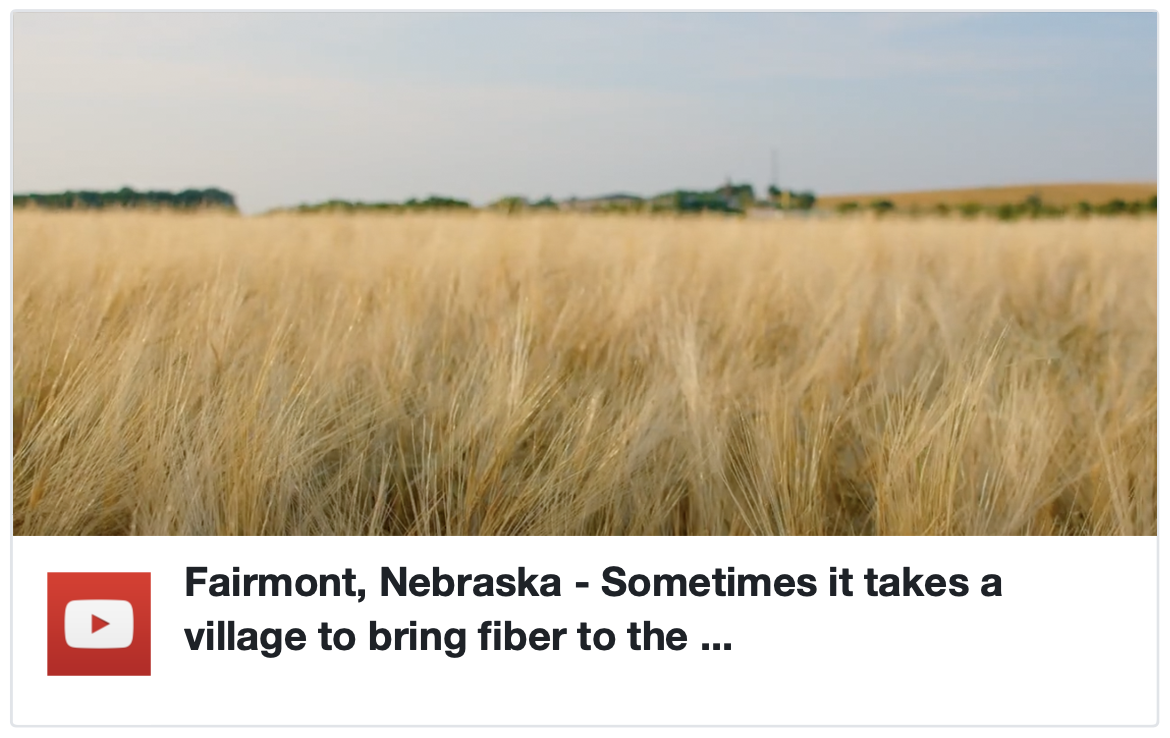 Fall in Nebraska ushers in a new opportunity for Nebraska Public Libraries to update their wish list for Nebraska Public Libraries
to update their wish list for technology upgrades at their libraries. This year funding opportunities
for libraries are many, including fiber infrastructure funding opportunities.
The Nebraska Library Commission has produced a short video for Nebraska Library directors and rural community leaders
that tells a story about Fairmont, Nebraska. How a small rural town, can bring fiber to their community, starting with their local public library.
Fairmont, using funding available to schools and public libraries through the Federal E-rate Special Construction a
nd the Nebraska Universal Service Fund (NUSF), administered by th4e Nebraska Public Service Commission, and with the
assistance of Network Nebraska, was able to connect fiber to it's local library paying only 10% of the actual installation cost.
Now there's fiber in Fairmont Nebraska. Next step, fiber to the businesses and residences in Fairmont, NEbraska.
On October 11, 2023 the Nebraska Public Service Commission modified the NUSF-117 Order to match up to 100%
of eligible E-rate Special Construction cost for fiber installation at Nebraska public Libraries.
Additional information about the E-rate Special Construction funding opportunity for fiber connectivity to Nebraska
public libraries and schools can be found on both the Nebraska Public Service Commission and the Nebraska Library Commission.