Fairmont Public Library chosen for inaugural Travel adventure Program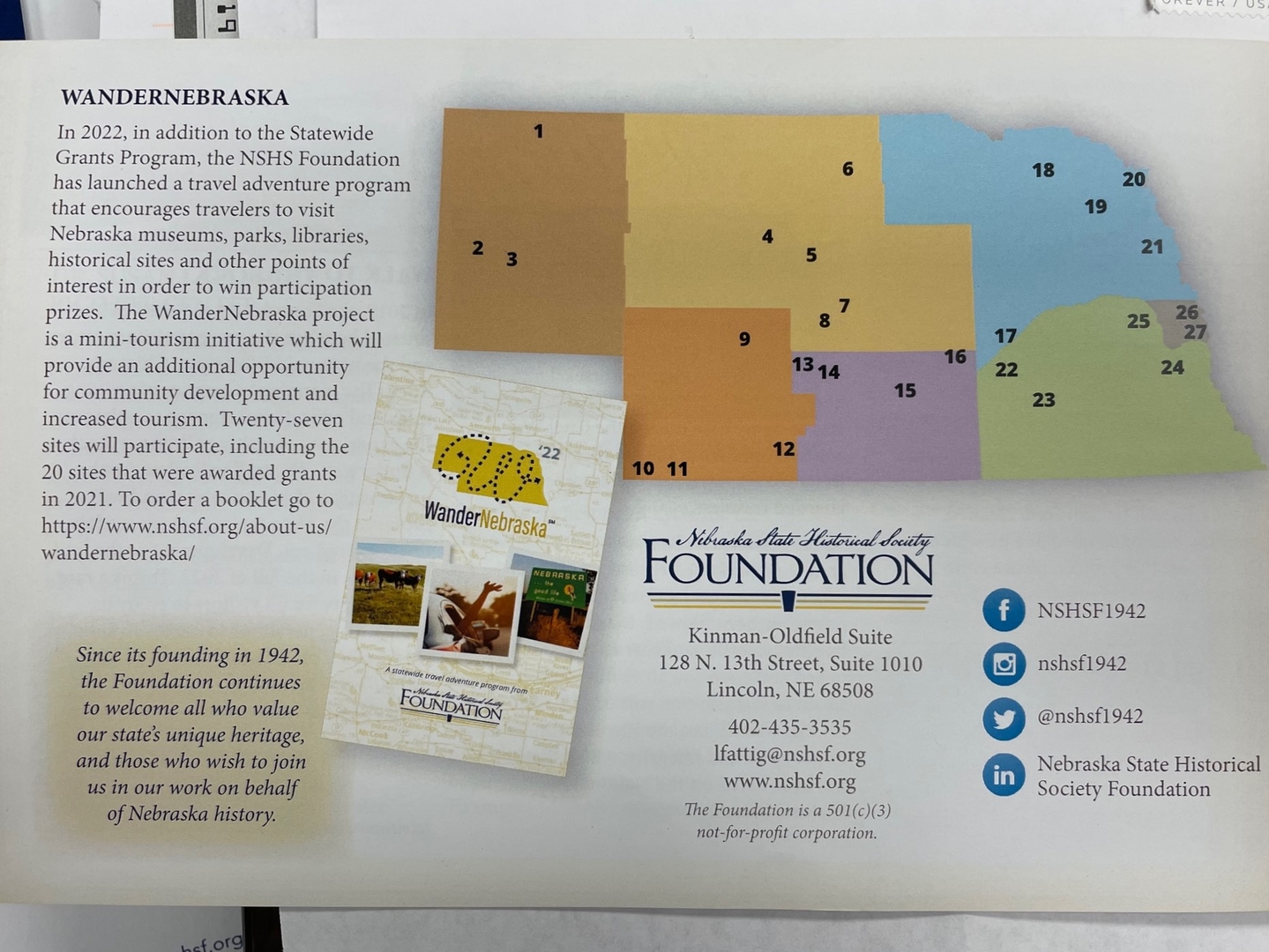 https://www.nshsf.org/projects/wandernebraska/
Fairmont Public Library has once again been picked for their passport travel program called WanderNebraska
The Program starts Memorial Day Monday May 30, 2023
Website will show statewide travel adventures around the state.
This program encourages travelers to visit Nebraska Museums, Parks, Libraries and other points of interest in order to win participation prizes along the way. According to U.S. Tourism statistics over 36% of vacations in 2021 were history-focused.
Many of the sites you will visit are located in close proximity to historical markers which are easily accessible and provide educational interpretation of the stories and people of the past. To learn more about Nebraska History, download History Nebraska's app "Explore Nebraska History". You can download it from the app store or google play.
Stop by the Library to check us out