Senior Center
WE ARE NOW OPEN!!! MORNING COFFEE 8:30 - 10:30
MEAL AT NOON CALL BY 9:30 A.M. FOR RESERVATIONS
Fairmont Aging Service, located at 519 6th Ave.,
offers meals on wheels as well as noon meals at the center.
The Center offers daily activities such as card playing, quilting, crafts and special events. For more information, call 402-268-2831.
Hours: Monday - Friday 8:30 a.m. - 3:30 p.m.
Morning Coffee: 8:30 - 10:30 am each morning
Sweet Treat Friday: Every Friday the center provides a sweet treat with your coffee. join us!
Meals available: The Center serves meals made from scratch at noon Monday - Friday for adults 60 -up.
SUGGESTED CONTRIBUTION FOR AGE 60 AND OVER WILL BE $6.00
FOR A CONGREGATE MEAL AND $6.25
FOR A HOME DELIVERED MEAL,
PLEASE NOTE THIS IS A SUGGESTED CONTRIBUTION!!!
FOR AGE 59 AND UNDER THE COST OF THE MEAL IS $7.00 FOR CONGREGATE OR A CARRY-OUT MEAL.
VOLUNTEERS ARE ALWAYS NEEDED TO DELIVER MEALS TO PEOPLE AT HOME, IF INTERESTED PLEASE CALL 402-268-2831.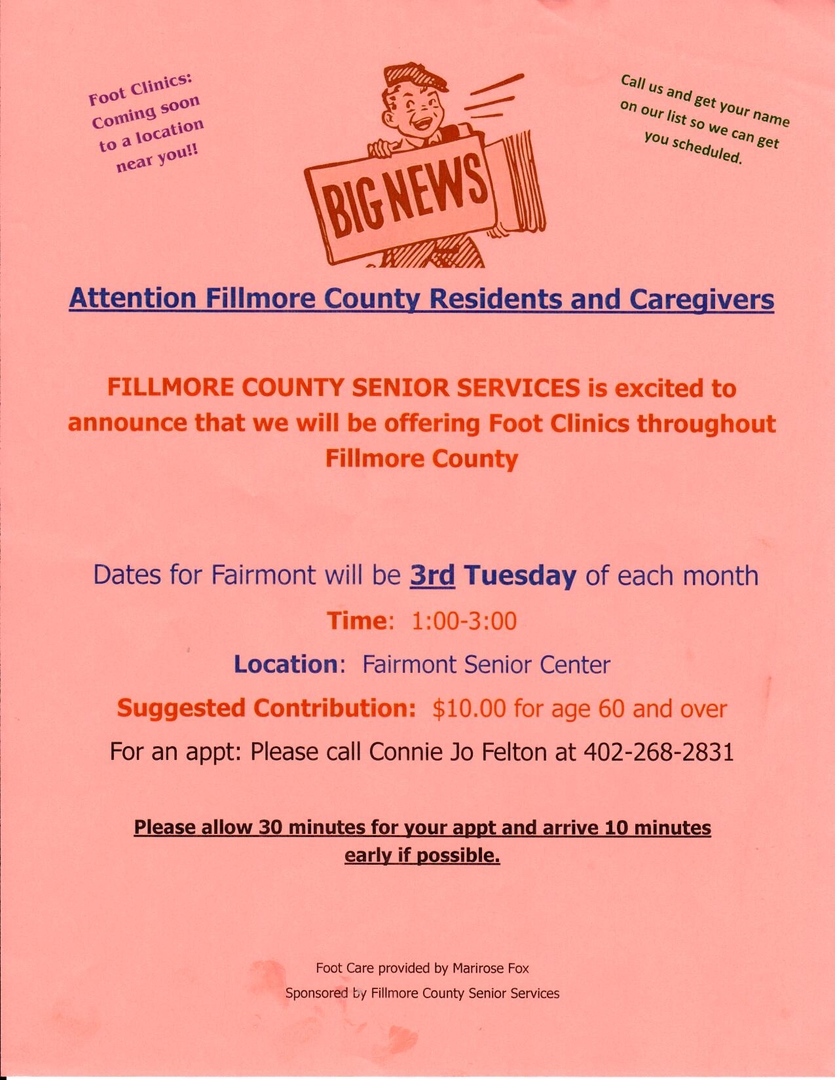 Other Services: The Center offers health and nutrition programs, blood pressure clinics, foot clinics, hand therapy and manicures.
Fall prevention class: The Center also provides a "Stepping On" workshop that is a fall prevention class. Call the center for more information.
Board meetings: Board meetings are scheduled for the second Monday of every month at 6 p.m.. It is open to the public.
Volunteer opportunities: the Center is active in volunteerism. For those interested in volunteering, call for more information
Center available for Events: The Center is available to rent for birthdays, anniversaries, graduations, holidays, etc. Call to reserve your date. We look forward to seeing you!
Tracie Foreman Special Speaker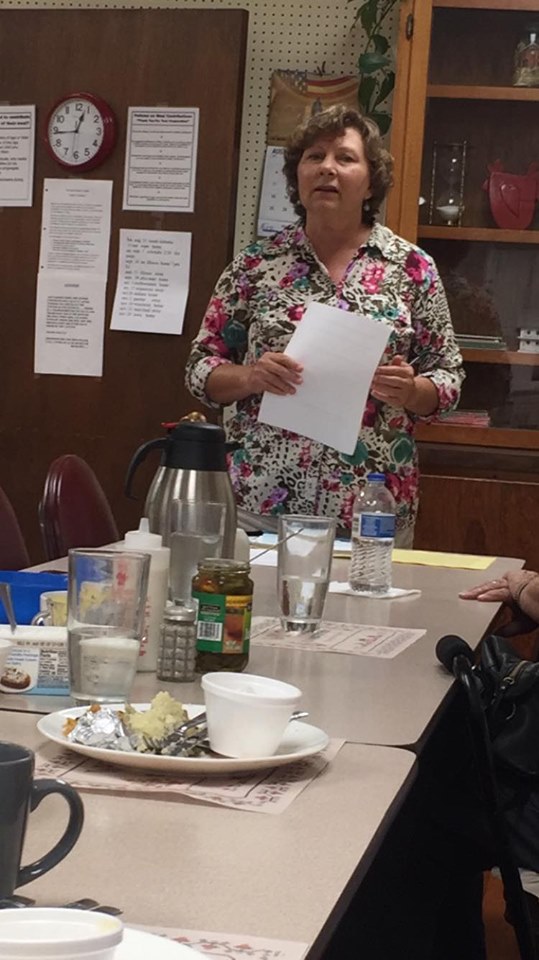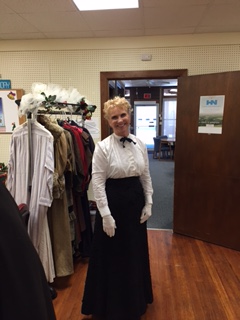 "Victorian Lady" Sue McClain gave the Senior Center a presentation of Victorian Christmas Styles.